Do you work for this supplier? If so, you can claim and then edit the content for free.
General
Claimed
505 BROADWAY E STE 115, Seattle, WA, United States 
Stormwater managers—at the federal, state, and local levels—are hesitant to make substantial investments of time and money without having access to key data. As a Woman-Owned Small Business (WOSB) with clients across the country, StormSensor Inc. proposes a simple strategy. By combining a network of low-cost sensors with software to manage the data they generate, StormSensor's technology can collect and track flow rates, water volume and water temperature throughout a region. Sensors are installed inside sewer lines, where they take measurements every five to 10 minutes and wirelessly transmit the data.
This helps stormwater managers who seek to: (1) Minimize flooding frequency, severity, duration, and impacts; (2) Protect critical infrastructure and high use areas; and (3) Reduce financial and economic vulnerability. Featured in numerous case studies, client testimonials, and national publications, StormSensor has a track record of helping stormwater managers gain real-time insights on events as they occur, track trends over time, and make critical decisions based on empirical data.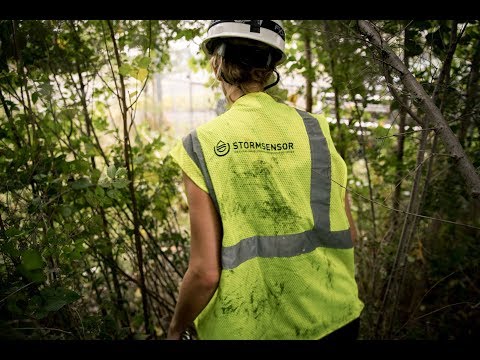 Annual Revenue:
Less than $1M
Country of Origin:
United States
Public Sector Interest:
In Public Sector more than 2 years
Sectors Served:
Private Sector, US Federal, US State, US Local
Company Security Level:
Unknown
Specialties and Expertise:
Remediation Projects, Drain Inspections, Illicit Discharges, Combined Sewage Overflows, Climate Change, Green Infrastructure, Model Validation, Coastal Management, Smart City, Smart Cities, Networked Monitoring, Real-time Stormwater Monitoring, Stormwater Management, Tidal Intrusion, Flooding, Storm Surges, Stormwater Master Plan, Climatic Patterns, Ground Water Levels, Rainfall, Sea Level Rise Projections, Salt Water Intrusion, Storm Surge, Resilient Natural and Built Coastal Features and Infrastructure, Current and Future Regulatory Environments, Sea-Level Rise and Flood Prevention, Stormwater Management Program, SWMP, Stormwater Grant Program, SWGP, Construction General Permit, CGP, Wireless Sensors, Mobile App, Smart Analytics, Cloud Based Data, Data Collection and Evaluation, Modeling
Contact3
Headquarter
Government Main POC
Past Experience3
Installed: Spring 2018 Project Goal: Monitor combined sewage overflows and validate city-wide models. Status: Ongoing
Installed: Fall 2018 Project Goal: Monitor inflow and outflow of stormwater infiltration and control project Status: Ongoing
External Recognition 3
"Local Startup Keeps Track of Seattle's Stormwater" Seattle Business Mag
"Techstars Sustainability Accelerator: 10 Start-Ups Driving Innovation For The Planet" Forbes
"Smart Solutions for Sustainability" The Nature Conservancy
Public Spend Forum compiles the information shown in GovShop's supplier profiles based on multiple sources and relies on GovShop's supplier and buyer user community to help validate the information. We recommend conducting further due diligence and research to validate the information if accuracy is critical.